Who doesn't wish for glowing and flawless skin from head to toe? Unfortunately, body care is not something we think about regularly. Surely you could be shaving, exfoliating, and maybe even self-tanning. However, chances are you are ignoring what's below your chin.
Yes, you have got it right, it's not just your facial skin, hands, or feet that deserve care, all of your skin does. For that, you will need somebody care tips to rely on. No worries, go through these actionable tips to up your beauty routine:
Rebalance the Scalp
The remedy for flaky and itchy scalp is not just a dandruff shampoo. Often, all that's needed is a simple rinse to balance the skin pH.
The skin under our hair is already piled with hair products. You don't need more of them. In fact, your scalp needs a refresher. A simple remedy is to mix 1 to 2 tablespoons of 8 apple cider vinegar with 8 ounces of warm water. After shampooing, pour this mixture over your hair.
Let it sit for a minute and rinse. Repeat this treatment once a week and your scalp's PH balance will restore. This is one of the best remedies for irritated skin and it also leaves your hair shiny.
Don't Neglect Your Neck
How many times have you paid attention to your neck when following beauty tips for the face? You can't remember, can you?
The neck needs treatment beyond sunscreen and anti-aging creams. If you would like a wrinkle-free neck as you age, you better start caring for it sooner. Get yourself an antiaging device that tones and firms the neck's skin. You can thank us later!
Tone Up Your Arms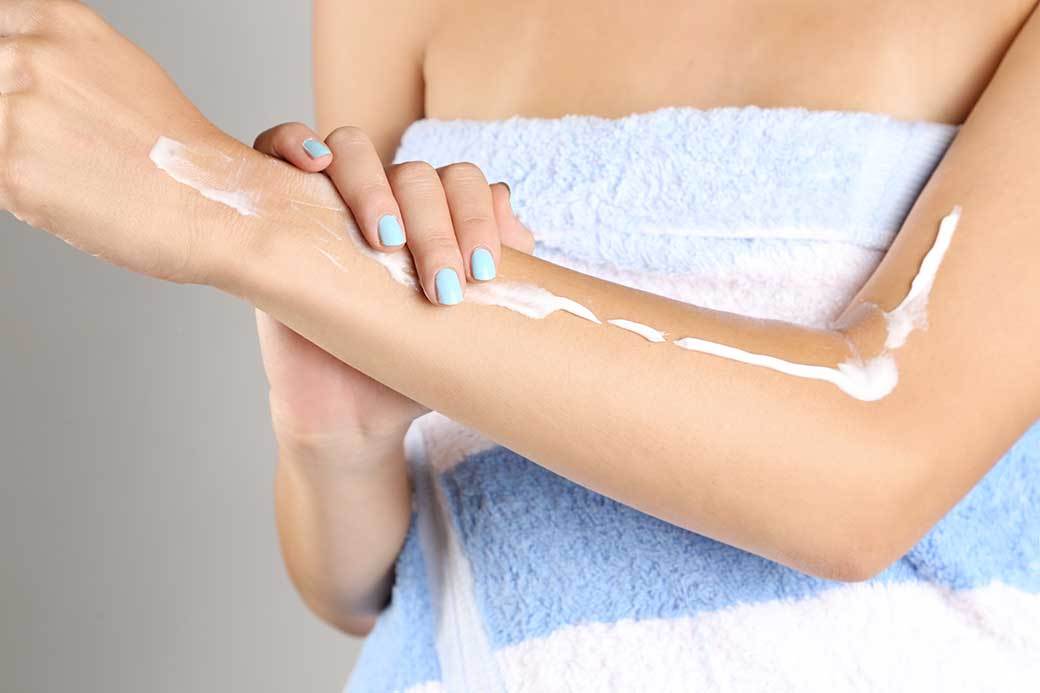 The way you follow makeup trends so religiously, be religious in treating your arms as well. They become the victim of UV rays and pollution very often.
There's a natural remedy to tone the arms' skin. Slip into a hot green tea bath. It's a perfect detox for the skin. Simply fill your bathtub with hot water and add up to 5 bags of green tea. Toss in Epsom salt as well as a few drops of vitamin E oil. These ingredients will make your skin look more natural and soft.
Treat Your Skin with Turmeric Body Mask
Hand's down, this is one of the best body care tips everyone should stick to. Turmeric is known for fighting inflammation and removing bacteria. It makes your skin glow and even treats breakouts. If you have backne, the turmeric body mask deserves your attention.
This mask is not just for the face, but your whole body. Plus, there's no harm to use it as a ritual for skincare during pregnancy and even after. Here is what you need to create this mask:
Turmeric
Honey
Full-fat yogurt
Combine all these ingredients in equal parts. You may also use coconut oil instead of yogurt. Just remember one thing – turmeric is staining. It can ruin your clothes and towels.
Exfoliate
Other most neglected areas of the body include the top, back, and thighs. People commonly complain about bumps in these areas of the body. They are called Keratosis Pilaris. This condition develops when the skin produces extra Keratin (protein) blocking the hair follicles and causing bumps. Hence why the skin often looks uneven and full.
The best way of minimizing the appearance of this skin condition is to exfoliate. You don't need a loofah for that. The skin of the thighs, back, and the top is delicate and it doesn't need intensive exfoliation. Also, a soft reminder: don't just focus on how to reduce dark circles, focus on other areas of the body as well.
Take Collagen Supplements
Collagen is the buzzword in the beauty industry nowadays just like the stiletto nail trend is. But it's not just a hype. Your face and body definitely need collagen. It keeps the hair, nails, and skin youthful and plump. As we get older, collagen fibers break, and hence signs of aging begin to appear. There's a way to fight this and it's by taking collagen supplements.
Hydrate Inside and Out
It cannot be stressed enough to drink plenty of water. Lack of water takes away radiance and causes skin sagging. Drinking 8 glasses of water is not enough. Your body needs dehydration from the outside too. That means you must choose skincare and makeup products with hydrating formulas. Luckily, products like hydrating cream blush are available to keep your skin nourished and hydrated even if you're wearing makeup.
Conclusion
Last but not the least, while you are following these body care tips, simplify your skincare routine. You don't need fancy skincare products and all the latest beauty products such as makeup removers, foundations, etc. to make your skin flawless.
Keep it simple and get the best results!